Welcome to Nuevodevel
Nuevodevel.com is new website maintained by a small company of developers (father and son), actually specializing in web video programming. The website is new, but we are not new in the video business.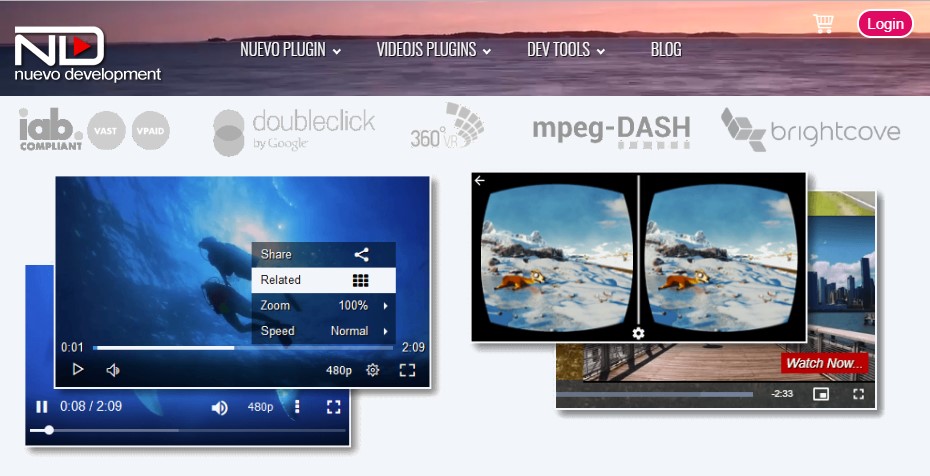 Software presented on Nuevodevel.com website is the continuation of our dev activity on www.nuevolab.com website. We have over 20 years experience in programming and about 15 years in developing software.
In 2007 we got interested in web video programming. Soon we developed our first player, written in flash, later extended with HTML5 version. During years of development and new realeses our players became quite popular, used by hundreds of users on their websites and blogs.
About 3 years ago we left the development of our main product and got interested in free Video.JS platform. Initially we have written several free plugins and later we decided to develop commercial plugins, including all-in-one Nuevo plugin and nice unique skins for videojs.
In the next months our Nuevo plugin was getting better and better, with more and more unique options. The number of unique skins increased from one to SIX!
Now we have released version 5 of our plugin. It's important release, with many changes, new options, new features, many improvements and one more unique Skin!
Yet we have more ideas, more plans, including completely new products, all web video and audio related.