Unlock the power of Videojs framework
Enhance videojs with multifunctional Nuevo plugin.
Imagine dozen of plugins and even more enhacements all-in-one.
Take a tour
Review most of unique features and option of our Nuevo plugin for Videojs. Latest version 5 comes with many new features and improvements. Everything's well documented and presented on Nuevodevel website.
Nuevo plugin version 5.7.0 (May 29, 2020)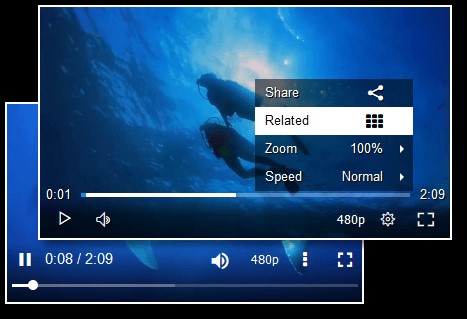 Great look on every screen.
Our responsive skins were designed for best possible experience and look on every device. High quality icons, possible thumbs over progressbar, options to show/hide certain buttons and elements make our skins perfect to use.
Universal videojs plugins
We are proud to present original plugins that fit default videojs player and one with
Nuevo
plugin.Enjoy VR/360° videos, PiP player on every browser/device.